Khushboo holds a Masters in English Literature and a Diploma in French Language. She applied for her first job while pursuing her masters in the field of Learning & Development. It was here she realized that she enjoyed being a Trainer. She has a natural flair for training and has had a lot of experience in the area from training school students, college students and young professionals. She trained students of Sanskriti School, Birla Vidya Mandir, Sharda University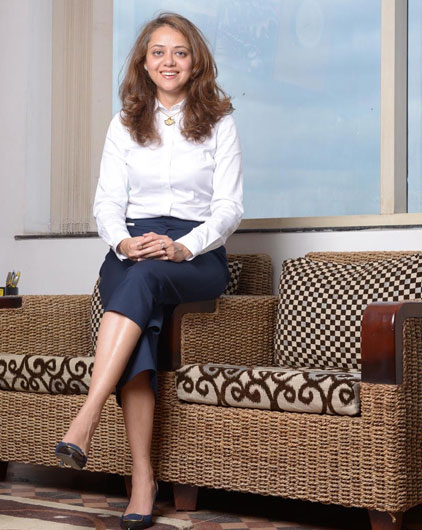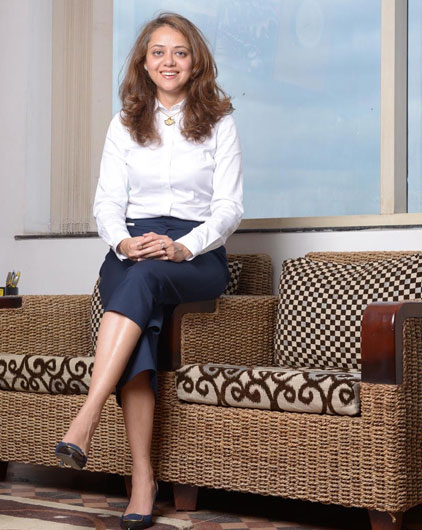 Khushboo holds a Masters in English Literature and a Diploma in French Language. She applied for her first job while pursuing her masters in the field of Learning & Development. It was here she realized that she enjoyed being a Trainer. She has a natural flair for training and has had a lot of experience in the area from training school students, college students and young professionals. She trained students of Sanskriti School, Birla Vidya Mandir, Sharda University
MOU SIGNING CEREMONY-SU-VASTIKA SOLAR AND SGT UNIVERSITY
A Memorandum of Understanding was signed between Su-vastika Solar and SGT University, Gurgaon, to flag off the project. The Director of Su-vastika Solar, Ms. Khushboo Sachdev signed the MoU on 14 July,2021 in a ceremony organised in the premises of SGT University.

In the words of Khushboo, "We at Su-vastika Solar take our responsibility towards the future of our country as seriously as our work. Inorder to get closer to that goal we have tied hands with a honcho in educational field SGT University to provide hands on experience to the students on major products like Electric Vehicle, Lithium Ion Battery and other topics in electronics & electrical."
Flagging off to a Bright Future!
MOU SIGNING CEREMONY-SU-VASTIKA SOLAR AND SGT UNIVERSITY
A Memorandum of Understanding was signed between Su-vastika Solar and SGT University, Gurgaon, to flag off the project. The Director of Su-vastika Solar, Ms. Khushboo Sachdev signed the MoU on 14 July,2021 in a ceremony organised in the premises of SGT University.

In the words of Khushboo, "We at Su-vastika Solar take our responsibility towards the future of our country as seriously as our work. Inorder to get closer to that goal we have tied hands with a honcho in educational field SGT University to provide hands on experience to the students on major products like Electric Vehicle, Lithium Ion Battery and other topics in electronics & electrical."
Flagging off to a Bright Future!